Many traders like the idea of trading in financial markets completely hands-off. This is because manual trading exposes traders to the risk of making emotional decision. Fear, hope, and greed are one of the reason traders lose a lot of money. However, with Forex VPS automated trading system, traders can generate income without having to make trading decisions themselves.
You will learn how to install MT4 and EA in your VPS system, which we'll go over here. You do this, however, one after the other. First, you install MT4 on a VPS, and then follow with EA installation.
How To Install MT4 on VPS
Before getting started on the installation. Do you know what is MT4?
MT4 is one of the most popular platform to trade on the Forex market. There are various services you may obtain from a trading platform include charting, as well as analysis tools, accessing to market news and many more. Your broker may provide you with their own house-developed trading platform, regardless the third party platform are often the best trading platforms. Broker can easily integrate their systems on these platforms, which eliminates the need to switch platforms whenever you switch from one broker to another.


However, before you choose a trading platform, you should look for certain features. These are some examples:
User Friendly : A trading must be accessible to traders of all skills level, from newbie to advanced. To begin, the platform must be simple to use. Traders must have easy access to analysis tools, and the process of entering a trade must be simple. 
Tools and Resources : The trading platform must be equipped with the most recent and advanced indicators and charting tools. Aside from that, traders must be able to access all other resources that aid in their analysis.
Automated Trading Support : Most importantly is your trading platform of choice must allow you to trade with expert advisors and trading robots. If your platform does not support automated trading, getting a VPS is not a good idea.
Some of the third-party platforms meet the above requirements and more, the MT4 is the one that most experts recommend. MT4 is an abbreviation for MetaTrader 4, the world's most popular trading platform for retail Forex traders. It is also one of the most advanced, with automated trading capabilities. Then, the majority of VPS services support the MT4.
The first step in installing MT4 on a VPS is to sign up with a VPS service provider. There are numerous providers available, but not all are worth signing up with. You should keep an eye out for a few things. For example, your preferred VPS service must offer dedicated Forex VPS hosting. While there is nothing wrong with general VPS hosting packages, they are not always well suited to the needs of Forex traders.
Second, consider whether your provider allows for future flexibility and expansion. When you first start out, you will need to choose some parameters such as RAM and bandwidth. However, traders always seem to require a little of both. Some VPS providers do not provide expandability, which you do not want.
Then, your VPS provider must be compatible with your preferred operating system. However, Windows is the best operating system for using VPS systems because it is usually the most compatible with it.
Finally, the VPS provider must prioritise security and have anti-breach safeguards in place.
After you've decided on a VPS provider, you can sign up with them. At the end of the process, you will be given a unique address for your VPS as well as its password. The VPS address is an IP address of 8 digits that cannot be changed. However, you are free to change the password. Here is a more detailed guide on how to set up multiple MT4 accounts on a single VPS (1 – 200 MT4).
Before you begin the setup,
you must ensure that your internet connection is strong enough. Next, get a remote desktop connection (RDC).
A remote desktop connection (RDC) or service (RDS) allows you to use other computers from your own computer.
The VPS will be hosted here.
You should proceed to configure the RDC. Setting up a remote desktop connection may vary depending on the operating system. However, because Windows is the most popular operating system for VPS systems, we will focus on the Windows setup process. Users of MacOS can always install Windows on their devices.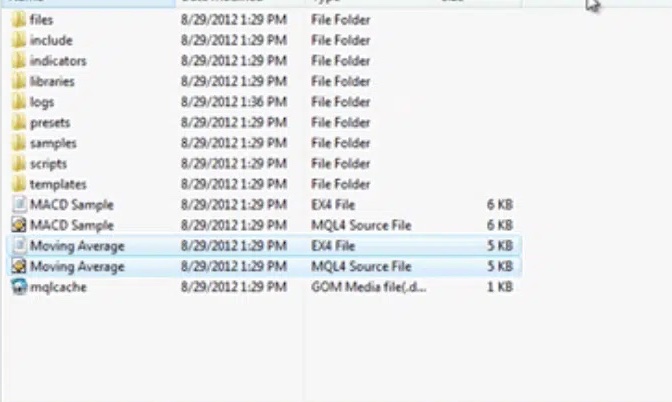 Remote Desktop Connection (RDC) is always pre-installed on Windows (from Windows Server 2008 r2 to the latest).  All you need do is go to the Start bar or click the Windows icon on the bottom left corner of the screen. When the "search bar" pops up, you should type in "remote desktop", which should bring up the RDC.
Upon clicking it, two fields will pop-up. One is named "Computer" where you will install the VPS IP address you were given by your VPS service provider. The other field is "Username" where you will enter the password. Click on the "Connect" icon and you already have a VPS service running.
The following step is to install MT4 on your computer. You can do this by going to your broker's website, which will most likely have a download option for MT4. You can, however, conduct an online search.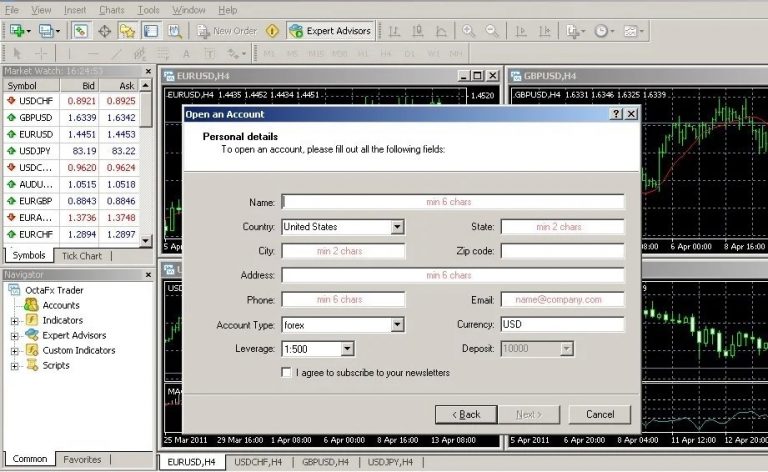 Now, all you have to do is repeat the process of MT4 installation. Download your Expert Advisor from the site or file where you can access it. You can then start it. Once this is completed, you can begin automated trading with a VPS service.
In conclusion, VPS systems can significantly improve your trading. Luckily, they are simple to set up. All you have to do is follow the step-by-step instructions above, and you'll be generating profits around the clock.