Casbay VMware Cloud Solutions
High Performance Cloud Hosting To Handle Heavy Workloads
Flexible, Secure and Highly Availability Cloud Solutions
If you're looking for a cloud platform designed for critical applications, then look no further than VMware. VMware is the market leader in virtualisation and cloud technology. VMware solutions are deploed on a network of connected virtual and physical cloud servers which hosts the application or website to ensure maximum flexibility and scalability. VMware Cloud Server comes with High Availability (HA) as if one server is in trouble, other machines are ready to take over the work.
Searching for scalability, high performance, and security? Casbay Enterprise VMware Cloud Server is ready to fulfill all of your organization's needs by improving the level of efficiency, increasing productivity and saving hardware costs. All this is backed by our expert support so that you stay focused on the growth and success of your business with peace of mind.
VMware HA and other proactive availability features such as vMotion and Storage vMotion help to protect your virtual machine appliances.
VMware Cloud Servers are built on self-healing architecture with automatic hypervisor failover to keep you online during the event of hardware failure.
With VMware Cloud, your workload will automatically distributed and placed on the platform across the cluster of hypervisors equally.
This allows maximum performance of individual virtual machines without exhausting the hypervisors as resources can be taken from across the cloud, resulting a stable setup.
VMware will automatically migrates the virtual machines across the cloud If an issue occurs with a hypervisor.
This feature can also be called into use when hardware maintenance is performed to shut down hypervisors for repair without interrupting your service.
Your data will be saved off site with a seamless cloud solution to help you avoid any data loss.
With Veeam Backup, all data is backed up daily with up to 30 restore points, therefore an entire server or individual sites can be easily restored. Granular restores down to individual files and databases is also available.
Every VMware Cloud Server offers firewall protection for your VMs to add a layer of sheilding between your cloud hosting environment and destructive attempts to access it.
You are allowed to configure the firewall rule sets for your VMs based on your requirements.
VMware Cloud Servers give you the flexibility to grow. You can clone a server, add extra hard drive space, or even change operating systems entirely.
Start small and scale up your business with a VMware Cloud Server.
How VMware Cloud Server Works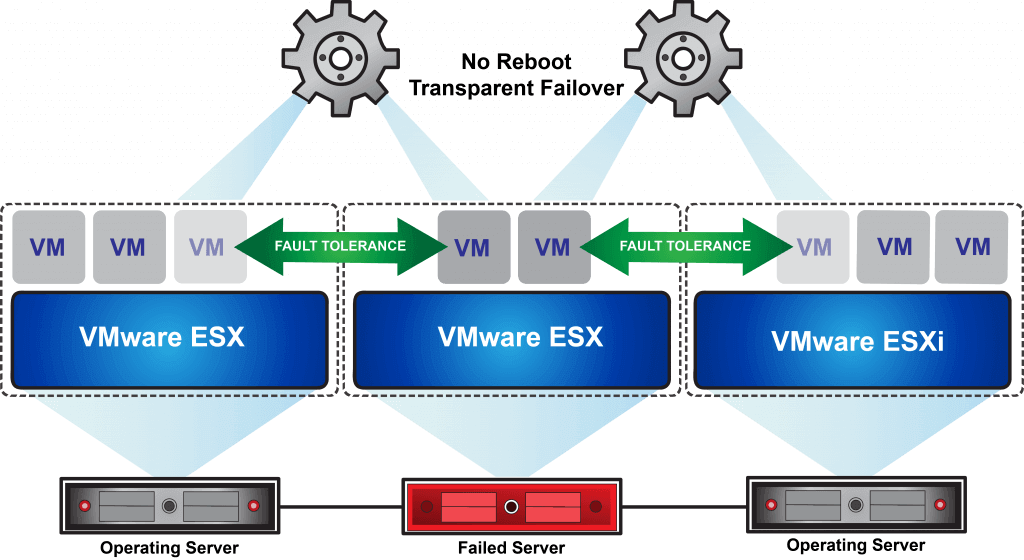 VMware Cloud Server Plans
Cloud Solutions Designed For You
Migrate your running virtual machines with zero downtime
VMotion is a powerful component of VMware that allows you to migrate your running virtual machine's (VM) file system from one storage system to another, with no downtime for the VM, minimum disruption for end users, at the same time maintaining the data integrity.
Fast Deploy and Easy Manage VMs
VMware vCloud Director allows adaptation of infrastructure to the speed of your business thus giving a simple Priviate Cloud infrastructure management and provision. With VMware vCloud Director, you will be able to manage your Private Cloud infrastructure in minutes, as though it were your very own virtual data center.
More benefits from vCloud Director:
Move your business to cloud environment
Get 24/7 premium support. Our experienced expert team is ready to assist you in every step of the way. Contact us to identify the right solution, we consult and provide dedicated support for every customer. Get started now!