"Casbay is a leading web hosting solutions company since 2010. We never stop innovating, upgrading and improving to serve you better"
Hello! We've created some guidelines to help you to use our brand and assets, including our logo, content and trademarks without having to negotiate legal agreements for each use. To make any use of our marks in a way not covered by these guidelines, please contact us by
email
, and include a visual mockup of intended use.
Suitable for non-technical use; for logo insertion on website footage or normal social media posting. (Not recommended for printed materials)
More details about the color code of Casbay Company Identity.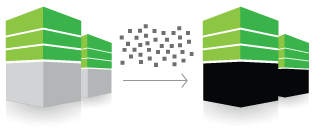 Switching From Other Web Host to Casbay?
We provide VPS Hosting Migration Service. Let our support team help you to save your time in figuring out to migrate your data or website files over to our server. Hence, we assure you all your data files will be migrated to our server smooth process.
Free migration service, when you switch to Casbay